Falcon Heavy? New Glenn? NASA chief says he's not a "big fan"
Ars Technica » Scientific Method 2016-09-18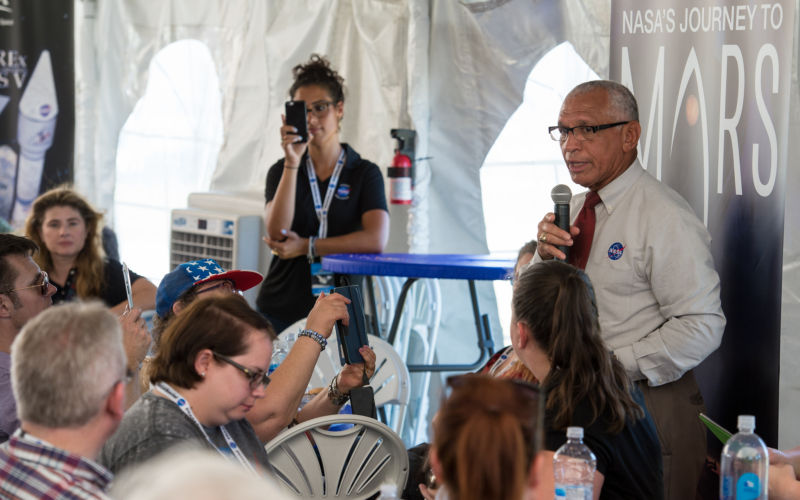 Enlarge / Administrator Charles Bolden speaks with NASA Social attendees on Thursday, September 8 at Kennedy Space Center.
Charlie Bolden is nearing the end of his tenure as administrator of NASA—he will likely leave the agency after the presidential election this year or early in 2017. Perhaps for this reason, he is more willing to really share his mind on the private sector and its ambitions to build large heavy lift rockets. And Bolden clearly does not approve.
On Tuesday, during a Q&A session at the American Institute of Aeronautics and Astronautics' Space 2016 Conference, Bolden was asked for his opinion on the emerging market for small satellites and launchers. He chose to respond instead with his thoughts on NASA's own rocket, the Space Launch System, and private-sector development of larger launch vehicles.
"If you talk about launch vehicles, we believe our responsibility to the nation is to take care of things that normal people cannot do, or don't want to do, like large launch vehicles," Bolden said. "I'm not a big fan of commercial investment in large launch vehicles just yet."