Authors, editors aren't asking women to peer review as often
Ars Technica » Scientific Method 2017-02-02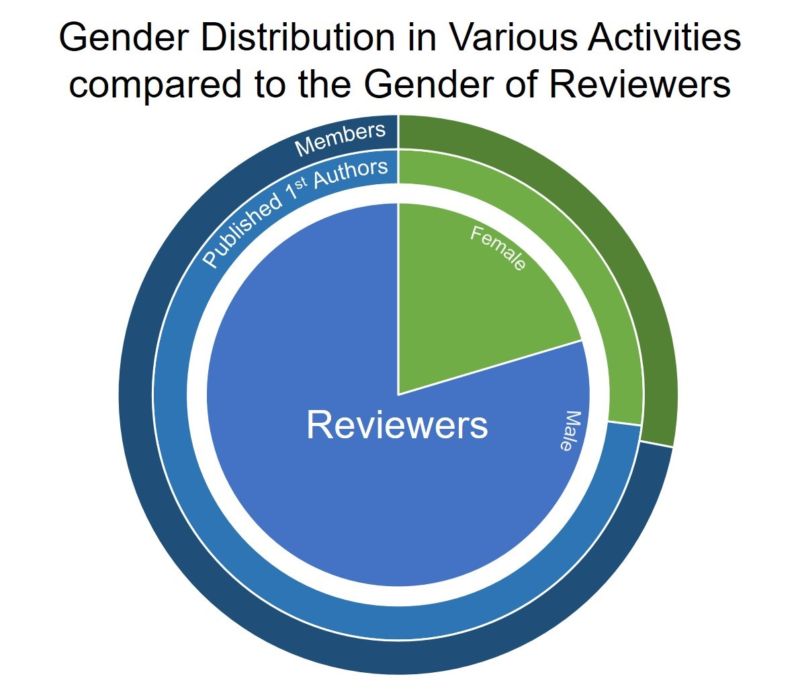 Enlarge / As reviewers, women are a smaller slice of the pie. (credit: Cory Lerback)
Although women make up the majority of students in many fields of science, they're underrepresented in terms of things like faculty hiring, invitations to conferences, grant awards, and nominations for professional awards. Another professional activity important for career advancement is participating in the peer review process, but, since that's generally anonymous, it's harder to track.
A new comment paper published in Nature shows that women are disproportionately underutilized as reviewers. This bias likely results from authors and editors who suggest female reviewers less often.
The authors of this paper analyzed a large dataset from the American Geophysical Union (AGU), which publishes 20 journals that collectively release nearly 6,000 papers per year. The AGU is the largest society publisher of earth science and space science. The data included more than 106,000 authors; the demographics of this group were similar to the science and technology demographics of the United States. For example, from 2013 to 2015, approximately 28 percent of AGU members were women, which is close to the ratio of female scientists and engineers who were employed during those same years.