The billion-dollar question: How does the Clipper mission get to Europa?
Ars Technica » Scientific Method 2018-04-16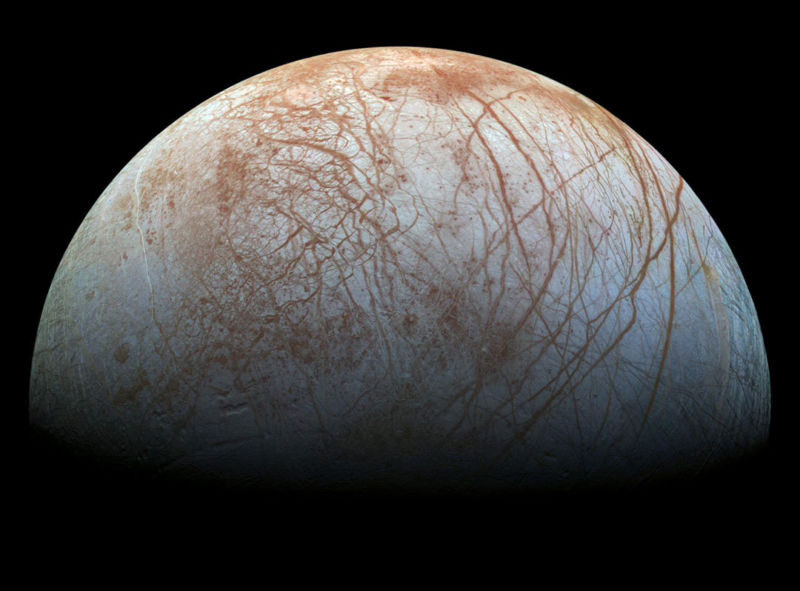 Enlarge / The politics of getting to Europa are anything but straightforward. (credit: NASA)
LA CAÑADA FLINTRIDGE, Calif.—At one end of the conference room, four large window panes framed a view of the San Gabriel Mountains. Outside, ribbons of greenery snaked across the hills, a vestige of spring before the dry summer season descends upon Los Angeles.
Inside, deep in discussion, a dozen men and women sat around a long, oval-shaped wooden conference table. They were debating how best to send a daring mission, known as Europa Clipper, to Jupiter's mysterious, icy moon Europa. Although hundreds of scientists and engineers were already planning and designing this spacecraft, the key decisions were being made in this room on the top floor of the administrative building at NASA's Jet Propulsion Laboratory.
It will not be cheap or easy to reach Europa, which lies within the complicated gravitational tangle of Jupiter and its dozens of moons, 600 million kilometers from Earth. But the payoff, scientists feel, is potentially incalculable. Beneath Europa's ice, perhaps just a few kilometers down in some areas, lies the most vast ocean known to humans. With abundant energy emanating from the moon's interior into the ocean, scientists speculate life might exist—probably just microbes, but why not something krill-like, too?