US energy agency: Sorry coal, natural gas is having another record summer
Ars Technica » Scientific Method 2018-07-11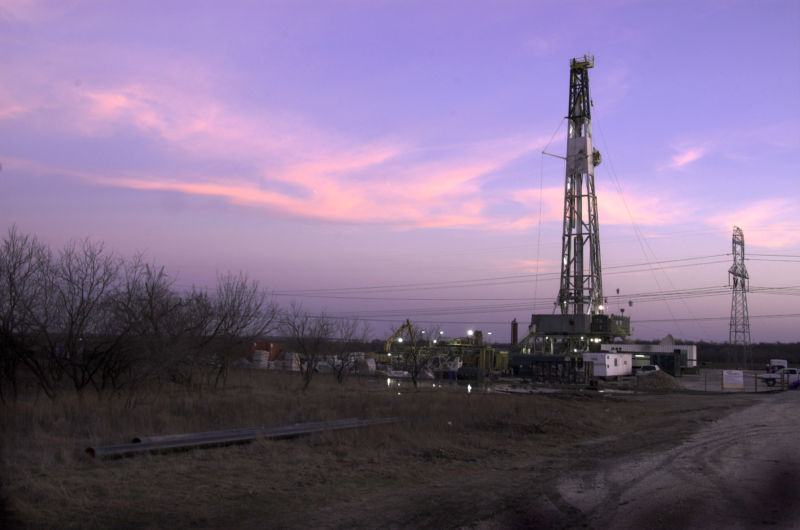 Enlarge / FORT WORTH, Texas: The Barnett Shale Gas field at dusk, February 27, 2006. XTO Energy Inc. is extracting natural gas at this facility. (credit: J.G. Domke/Bloomberg via Getty Images)
Between 2018 and 2020, natural gas is expected to continue to eat away steadily at coal's share of the US energy mix, barring any regulatory intervention from the federal government.
The competition between natural gas and coal is especially fierce this summer: the former could set a record in terms of its contribution to overall US energy generation.
Another interesting prediction about fossil fuels: in 2018, the average price of a gallon of gasoline has been significantly higher than the year before, but that may not be great news for the oil industry, because drivers are already responding to higher prices. The amount of gas drivers will purchase in 2018 is expected to fall year over year for the first time since 2012. The contraction amounts to 10,000 barrels of oil per day not sold—a small change for the US economy but potentially a harbinger of things to come.