California's cap-and-trade dollars are building a hydrogen fuel cell boat
Ars Technica » Scientific Method 2018-11-08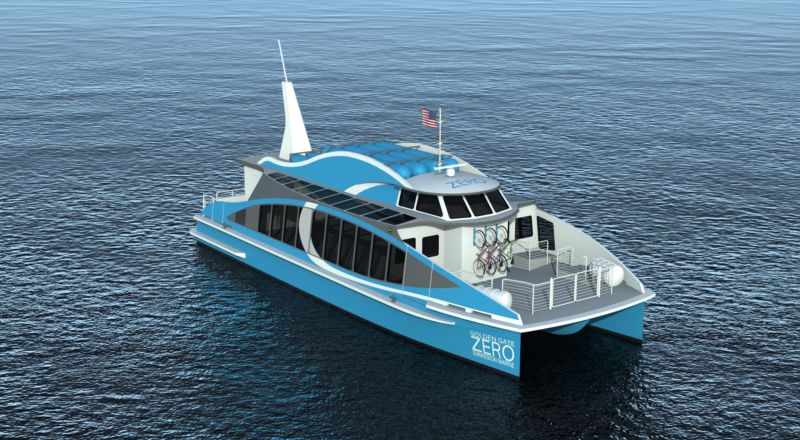 Enlarge / A mock-up of what the Water-Go-Round may look like. (credit: Golden Gate Zero Emissions Marine)
All aboard: construction of a hydrogen fuel cell boat, with aims to be the first of its kind to run commercially, was announced on Thursday in San Francisco.
A startup called Golden Gate Zero Emission Marine (GGZEM) held a keel-laying ceremony on Thursday for its new, 70-foot hydrogen fuel cell ferry. The keel-laying ceremony marks the beginning of the construction of a vessel, and GGZEM expects that it will be completed by September 2019.
The boat, which will be called the Water-Go-Round, will likely be the first hydrogen fuel cell boat to run commercially, ferrying people around the San Francisco Bay. Generally, ferries tend to be diesel-powered, creating significant noise underwater, as well as greenhouse gas emissions and potential marine pollution from spills. By contrast, a hydrogen fuel cell boat would be quieter, and its only emissions while operating in the water would be more water.