SpaceX likely to win NASA's crew competition by months, for billions less
Ars Technica » Scientific Method 2019-04-08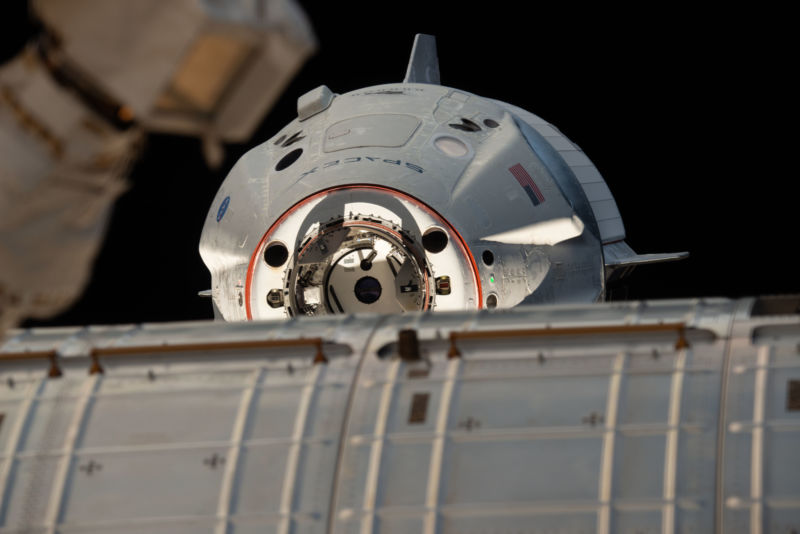 Enlarge / SpaceX's Crew Dragon approaches the International Space Station in March, 2019. (credit: NASA)
Nearly five years ago, NASA faced a difficult decision. The agency had spent about $1.5 billion to help Boeing, SpaceX, and Sierra Nevada Corporation design spacecraft that could carry US astronauts to the International Space Station. As it sought to build flight hardware, NASA prepared to select just two providers to move forward—both to generate a healthy competition and provide redundant access to space.
NASA had a total of $7 billion to distribute to the winning companies to finalize development of their spacecraft, integrate their rockets, and each fly up to six missions after NASA certified the vehicles as space-worthy.
Publicly, some Boeing officials were denigrating SpaceX, emphasizing their own blue-blooded legacy. Boeing has had a successful working relationship with NASA dating back to 1961 and the first stage of the Saturn V rocket. By contrast, Boeing would note, Elon Musk seemed more interested in flashy marketing and never met his launch targets. "We go for substance," John Elbon, head of Boeing's space division, said at the time. "Not pizzazz."