Upper-level winds have died down, so Falcon Heavy will try flying again
Ars Technica » Scientific Method 2019-04-11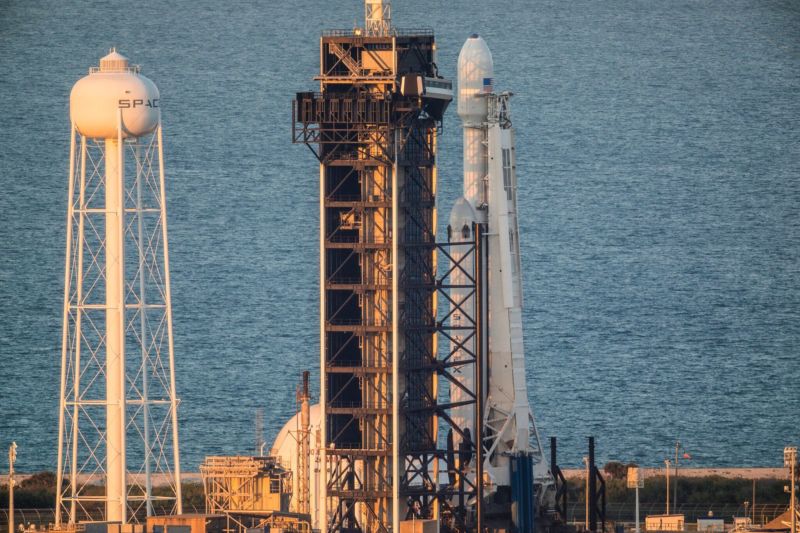 Enlarge / The Falcon Heavy rocket, at sunset along the Florida coast. (credit: Trevor Mahlmann for Ars Technica)
On Wednesday evening, SpaceX ended its first attempt to fly the Falcon Heavy rocket and its Arabsat-6A payload in the middle of a two-hour launch window. The upper-level wind shear was unacceptable, and with a poor forecast, it just didn't make sense to load kerosene and oxygen on the rocket.
Now, the rocket is back on the launch pad for another attempt Thursday, with a similar launch window, opening at 6:35pm ET (10:35 UTC) and closing at 8:31pm ET (00:31 UTC). The upper-level wind forecast for this evening is considerably better.
This will be the Falcon Heavy rocket's second flight, following a successful first launch in February 2018, during which the company famously flung Elon Musk's cherry red Tesla Roadster into deep space. Starman is still out there, by the way, in an elliptical orbit around the Sun. Earth-based telescopes may be able to see him in the early 2020s, certainly no later than 2047.