SpaceX scrubs first attempt to launch 60 Internet satellites [Updated]
Ars Technica » Scientific Method 2019-05-15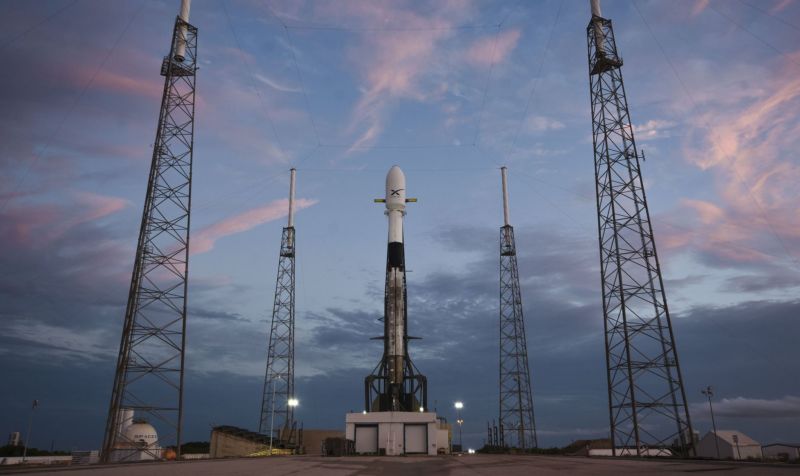 Enlarge / The Falcon 9 rocket, on the launchpad, with its Starlink cargo tucked into the payload fairing. (credit: SpaceX)
1045pm ET Update: About 15 minutes before the Falcon 9 rocket was due to liftoff on Wednesday evening from Florida, the launch was scrubbed. The culprit? Unfavorable upper-level winds. Fortunately, SpaceX has a back-up window that opens again at 10:30pm ET Thursday.
Original post: If the weather and Falcon 9 rocket cooperate, the first batch of SpaceX's Internet satellites will launch from Florida on Wednesday evening. With a mass of 18.5 tons, this will be the company's heaviest launch to date for either the Falcon 9 or Falcon Heavy rocket.
Wednesday's rocket will boost 60 Starlink satellites, each weighing 227kg, to an altitude of 440km. This is the first block of Starlink satellites for what should eventually be a much larger constellation, and they will help SpaceX gauge its performance and conduct tests of several key systems. Over the coming months, these first satellites will be joined by six additional launches carrying similarly sized payloads. These launches will bring the constellation to an initial "operational" capability.