Archaeologists find a way to look for ancient beer
Ars Technica » Scientific Method 2020-06-05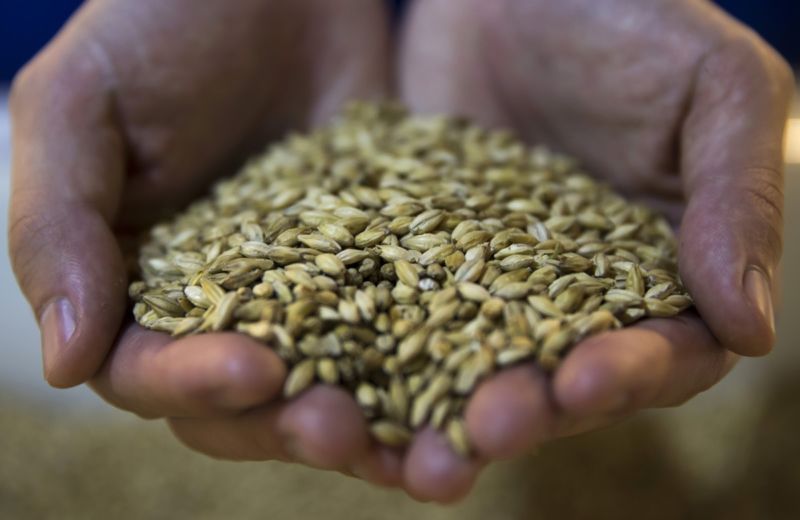 Enlarge / Barley grain used in the production of beer at the Asahi Kanagawa Brewery in Japan. (credit: Tomohiro Ohsumi/Bloomberg/Getty Images)
Over the last few years, archaeologists have learned a lot from ancient people's dirty dishes. Microscopic residues clinging to the inside of potsherds contain chemical traces of ancient food and drink, which have revealed remarkable details of ancient people's diets. But as much as we now know about when people started eating certain grains or fermenting milk to make cheese, we're still not sure when people first started brewing beer. It's hard to tell a container used for beer from one that was just storing plain old grain.
But by looking at the remains of ancient grains under a microscope, archaeologists can tell whether the grains had been malted—the first step in the process of brewing beer.
When grains start to germinate, or sprout, they release an enzyme called diastase, which converts the grain's stockpile of starch into sugar. The whole point of malting is to make the grains release diastase but then stop the process before the starch gets turned into sugar. Once the brewer adds yeast to the malted grain, then, the diastase can produce more sugar to feed the yeast—and that produces carbon dioxide, alcohol, and a sweet taste. To make this happen, brewers soak grains in water so they start to germinate, then stop the process by air-drying the grains and heating them in an oven.