"Batman v Superman" Sets Box Office Records For Both Superheroes
BuzzFeed - Latest 2016-03-27
Summary:
With $170.1 million, the movie enjoyed the all-time biggest domestic debut for both the Dark Knight and the Man of Steel.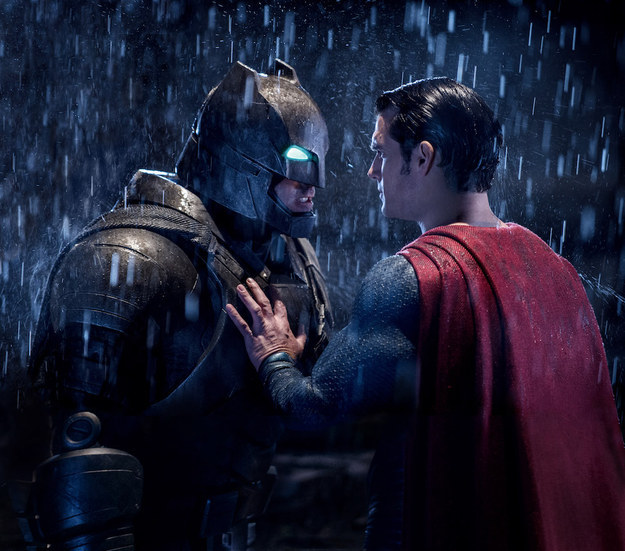 Ben Affleck and Henry Cavill in Batman v Superman: Dawn of Justice.
Clay Enos / Warner Bros. Pictures
Batman v Superman: Dawn of Justice flew higher than any movie based on DC Comics superheroes has before, opening in the U.S. and Canada with an estimated $170.1 million over the Easter holiday weekend.
That easily beats the $116.6 million record debut for Superman movies held by 2013's Man of Steel.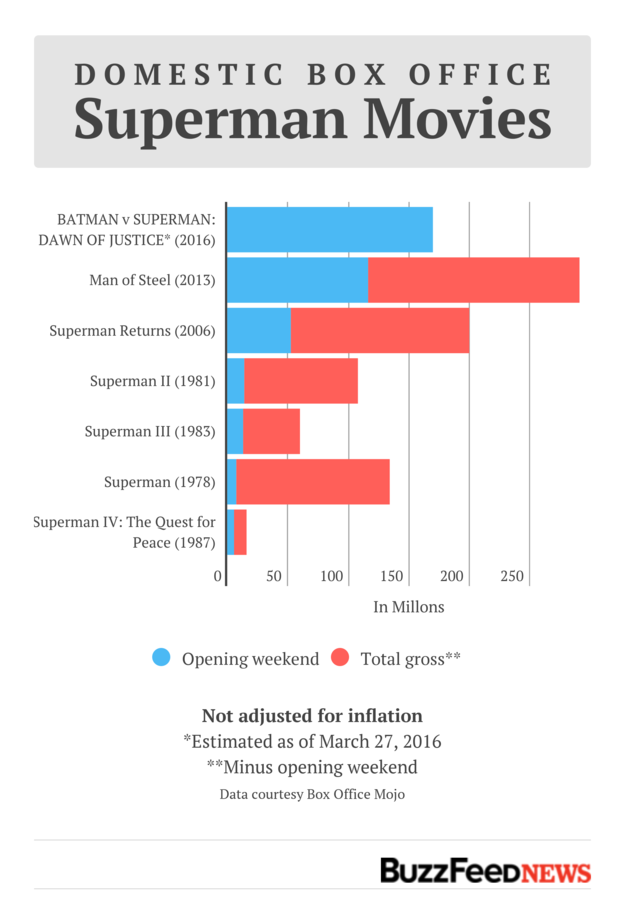 Adam B. Vary / BuzzFeed News
It also just surpasses the $160.9 million debut and $158.4 million debut held by 2012's The Dark Knight Rises and 2008's The Dark Knight, respectively.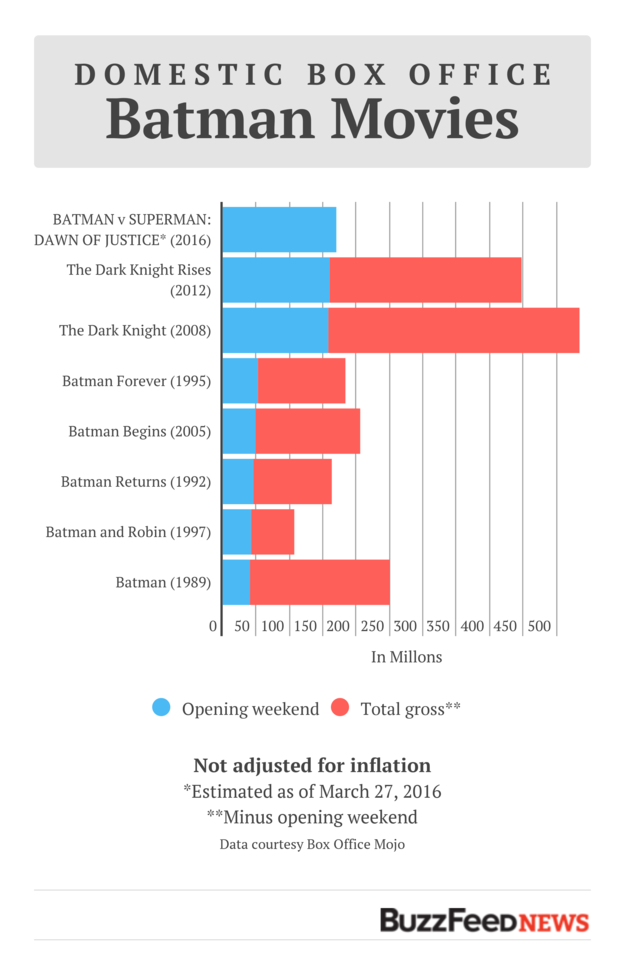 Adam B. Vary / BuzzFeed News
---
Link:
http://www.buzzfeed.com/adambvary/batman-v-superman-box-office?utm_term=4ldqpia
From feeds:
Le Test Hub
»
BuzzFeed - Latest
Tags:
letest.buzzfeed
peterh.test_tag
peterh.test_tag2
peterh.test_tag3
peterh.test_tag11
Authors:
Adam B. Vary
Date tagged:
03/27/2016, 12:01
Date published:
03/27/2016, 11:46