A Pack Of Wolves Killed 19 Elk In A Rare "Sport Killing"
BuzzFeed - Latest 2016-03-27
Summary:
Officials believed the wolves slaughtered the animals for fun.
Wyoming wildlife officials discovered a pack of wolves slaughtered 19 elk on Tuesday in what appears to be a rare case of a sport killing, according to the Associated Press.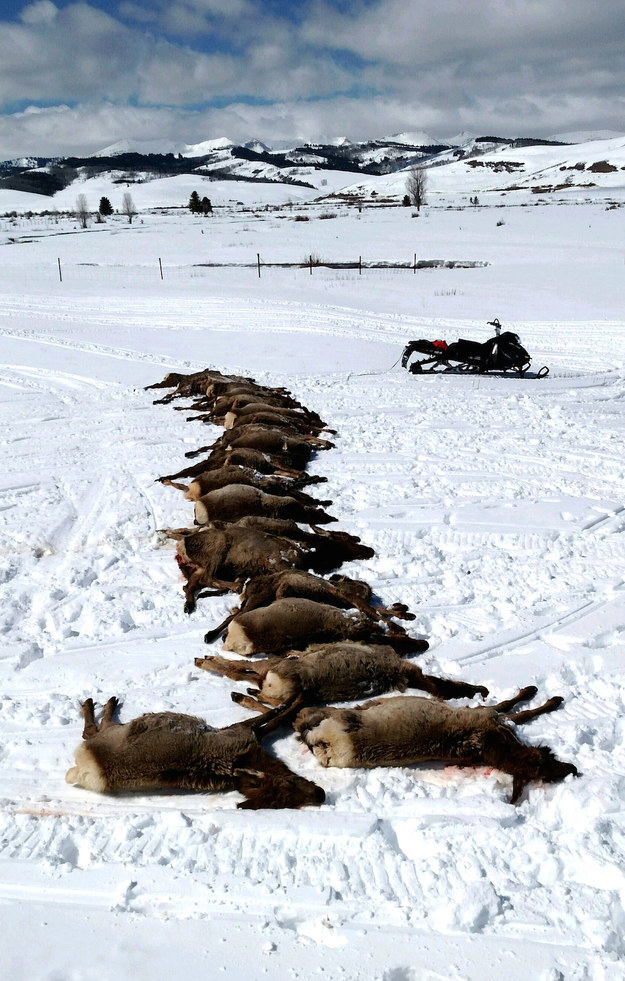 (Wyoming Game and Fish Department via AP)
A contractor delivering feed to the elk herd discovered the dead animals at a state feedground near Bondurant, John Lund of the Wyoming Game and Fish Department told CNN.
Seventeen of the elk killed were calves that were born last year, according to the AP.
Lund told CNN that wolves typically eat what they kill or come back later to feed. But in this case, the elk carcasses were left barely touched.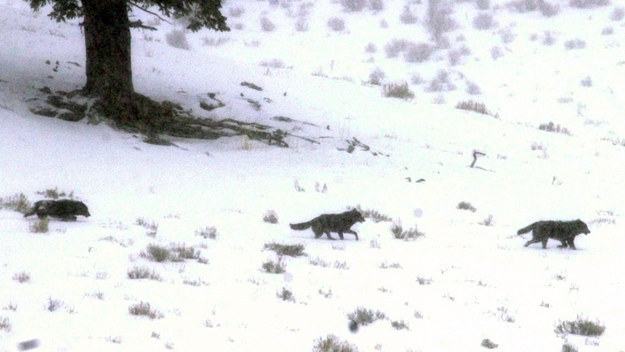 (AP Photo/Nati Harnik)
"It appears to be sport killing," he said.
Officials suspect a particular pack of nine wolves may have killed the elk.
---
Link:
http://www.buzzfeed.com/leticiamiranda/a-pack-of-wolves-killed-19-elk-in-a-rare-sport-killing?utm_term=4ldqpia
From feeds:
Le Test Hub
»
BuzzFeed - Latest
Tags:
letest.buzzfeed
peterh.test_tag
peterh.test_tag2
peterh.test_tag3
peterh.test_tag11
Authors:
Leticia Miranda
Date tagged:
03/27/2016, 13:31
Date published:
03/27/2016, 12:46