Facebook Thought Most Of The World Was In Pakistan After A Terrorist Attack
BuzzFeed - Latest 2016-03-27
Summary:
An explosion in Lahore, Pakistan killed at least 50 people Sunday. Facebook asked people all over the world if they were OK.
"Are you OK?" The Facebook notification read. "It looks like you're in the area affected by The Explosion in Gulshan-i-Iqbal Park, Lahore, Pakistan. Let friends know that you're safe."
Dozens of people were killed and injured in the Pakistani city when a suspected suicide bomber attacked a crowd meeting in a park on Sunday evening.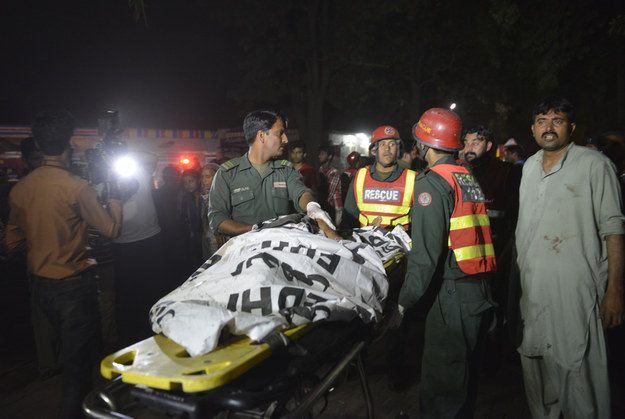 Arif Ali / AFP / Getty Images
But the safety check alert was sent to users across the globe, many of who immediately expressed their confusion online.
Perplexed tweets were sent from all over the world, including England, Russia, Portugal, Germany, France, the U.S., and Israel — whose existence is not formally recognized by Pakistan.
Many said they were thoroughly frightened before they realized that the explosion was not in fact in their area.
---
Link:
http://www.buzzfeed.com/emaoconnor/facebook-safety-check-pakistan-error?utm_term=4ldqpia
From feeds:
Le Test Hub
»
BuzzFeed - Latest
Tags:
letest.buzzfeed
peterh.test_tag
peterh.test_tag2
peterh.test_tag3
peterh.test_tag11
Authors:
Ema O'Connor
Date tagged:
03/27/2016, 14:01
Date published:
03/27/2016, 13:07