No, seriously, NASA's Space Launch System is ready to take flight
Ars Technica » Scientific Method 2022-08-15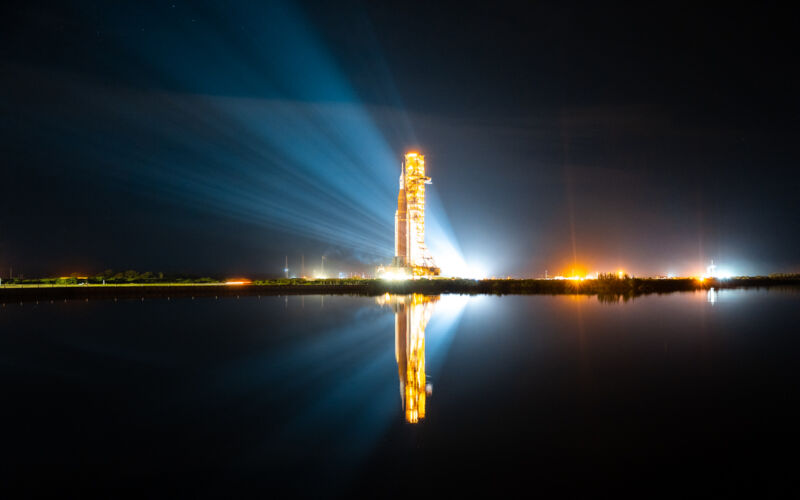 Enlarge / NASA's Space Launch System rocket, reflected in the turn basin at the Kennedy Space Center in Florida, rolls out for a fourth attempt at a wet dress rehearsal on June 6, 2022. (credit: Trevor Mahlmann)
It's actually happening. NASA is finally set to launch its massive Space Launch System rocket, and barring catastrophe, the Orion spacecraft is going to fly to the Moon and back.
The space agency's final pre-launch preparations for this Artemis I mission are going so well, in fact, that NASA now plans to roll the rocket to Launch Pad 39B as soon as Tuesday, August 16, at 9 pm ET (01:00 UTC Wednesday). This is two days ahead of the previously announced rollout schedule.
This earlier date for the rocket's rollout follows completion of a flight termination system test over the weekend. This was the final major test of the launch system and spacecraft prior to rollout and marks the completion of all major pre-launch activities. NASA continues to target three dates to attempt the Artemis I launch: August 29, September 2, and September 5.