Microbiologist tries at-home test kits to see what they reveal about microbiome
Ars Technica » Scientific Method 2022-08-16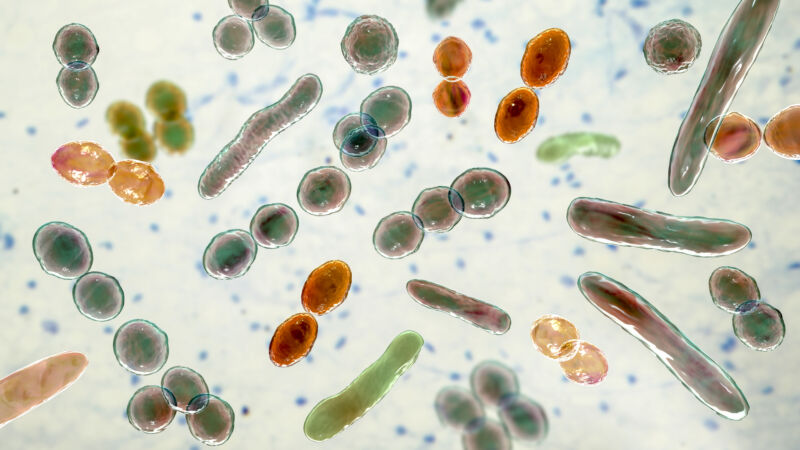 Enlarge (credit: Kateryna Kon/Science Photo Library/Getty Images)
When you hear about the gut microbiome, does it ever make you wonder what tiny creatures are teeming inside your own body? As a microbiologist who studies the microbiomes of plants, animals, and people, I've watched public interest in gut microbes grow alongside research on their possible dramatic influence on human health. In the past several years, microbiome testing techniques used by researchers like me are now available to consumers at home. These personal gut microbiome testing kits claim to tell you what organisms live in your gut and how to improve your gut microbiome using that data.
I became very interested in how these home test kits work, what kind of information they provide, and whether they can really help you change your gut microbiome. So I ordered a few kits from Viome, Biohm, and Floré, tried them out, and sifted through my own microbiome data. Here is what I learned.
Your gut microbiome can be a partner in your health—if you have the right bacteria.
How do gut microbiome kits work?
All gut microbiome kits require you to carefully collect fresh fecal material. You put it in the various tubes provided in the kit and mail the samples back to the company. Several weeks later, you'll receive a report describing the types of microbes living in your gut and suggestions on how to change your diet or activities to potentially alter your gut microbiome.