When context is key: "Hunger stones" go viral, but news first broke in 2018
Ars Technica » Scientific Method 2022-08-16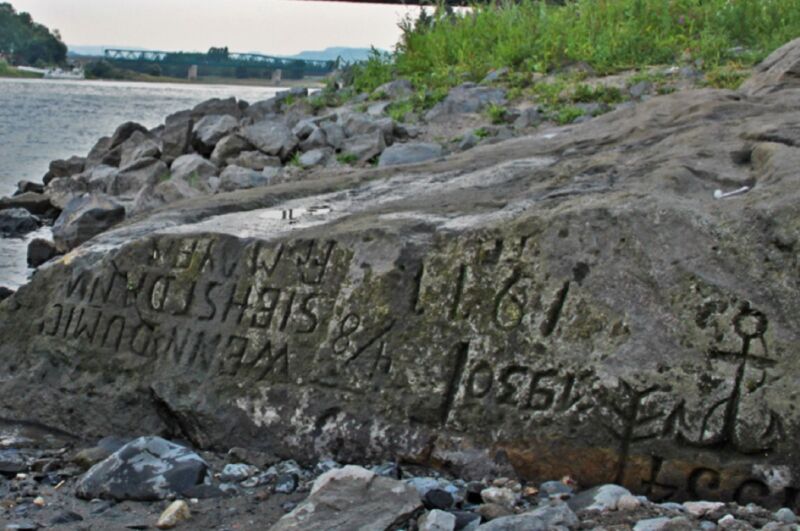 Enlarge / A hunger stone in the Elbe River in Děčín, Czech Republic. The oldest readable carving is from 1616, with older carvings (1417 and 1473) having been wiped out by anchoring ships over the years. (credit: Dr. Bernd Gross/CC BY-SA 3.0)
Stories have been circling around the Internet this past week about the re-emergence in certain Czech and German rivers of so-called "hunger stones"—rocks embedded in rivers during droughts to mark the water level and warn future generations of the likely famine and hardship to come whenever the stones became visible again. The coverage has been fueled largely by an August 11 tweet noting one stone in particular, inscribed with a dire warning: "If you see me, weep."
Hunger stones (hungerstein) are very much a real thing with a long and fascinating history. And Europe is in the midst of a historically severe drought—severe enough that water levels may indeed be sufficiently low for the stones to re-emerge once more. But that August 11 tweet and the related coverage are actually rehashing a series of news stories from 2018, when the re-emergence of the hunger stones in the midst of that year's extreme drought in Europe made headlines.
It's hardly an egregious case of misinformation, but it does provide an illustrative example of why including context is so important in the digital age—even in a relatively simple tweet enthusing about newly acquired knowledge.