Library's prized Galileo manuscript turns out to be a clever forgery
Ars Technica » Scientific Method 2022-08-19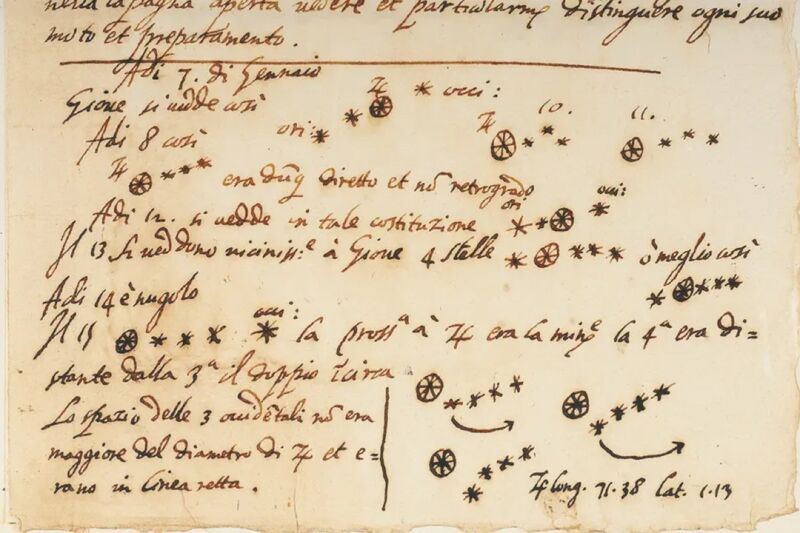 Enlarge / Annotations recording Galileo's discovery of the four moons of Jupiter, from the single-leaf manuscript in the collection of the University of Michigan. The library recently discovered the manuscript is a 20th-century forgery. (credit: University of Michigan Library)
Since 1938, one of the most prized items in the University of Michigan library's collection has been a rare manuscript page allegedly written by Galileo. But after an internal investigation, the library's curators have concluded that the manuscript is in fact a fake—and most likely executed by a well-known 20th-century forger. The curators were tipped off about the forgery by Georgia State historian Nick Wilding, who became suspicious of the manuscript's authenticity while working on a biography of Galileo.
"It was pretty gut-wrenching when we first learned our Galileo was not actually a Galileo," Donna L. Hayward, interim dean of the University of Michigan's libraries, told The New York Times. Nonetheless, the library opted for transparency and publicly announced the forgery. "To sweep it under the rug is counter to what we stand for," Hayward said.
The single-leaf manuscript in question purported to be a draft of an August 24, 1609, letter that Galileo wrote to the doge of Venice describing his observations with a telescope (occhiale) he had constructed. (The final letter is housed in the State Archives in Venice.) Galileo first heard of a marvelous new instrument for "seeing faraway things as though nearby" in a letter from a colleague named Paolo Sarpi, who had witnessed a demonstration in Venice. Unsatisfied with the performance of the available instruments, Galileo built his own, even learning to grind his own lenses to improve the optics.