US officially added to WHO's list of poliovirus outbreak countries
Ars Technica » Scientific Method 2022-09-13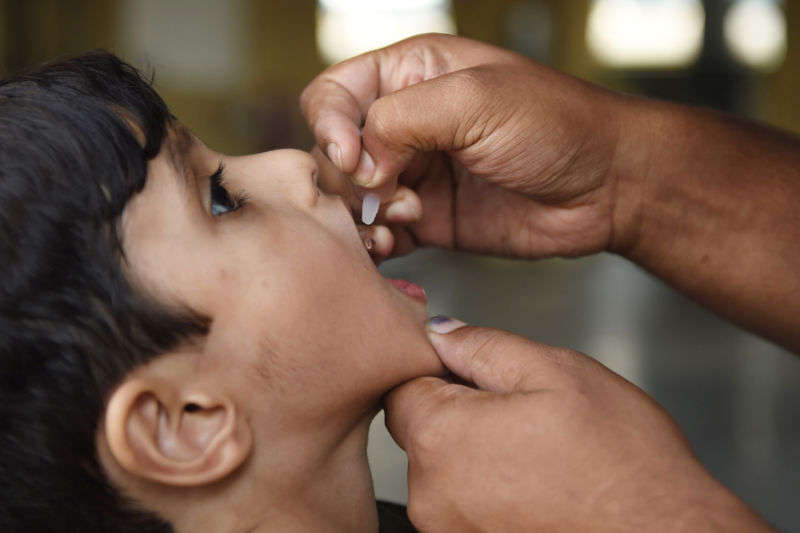 Enlarge / A Pakistani health worker administers polio vaccine drops to a child during a vaccination campaign in Karachi on December 10, 2018. Pakistan is one of only two countries in the world where polio remains endemic. (credit: Getty | RIZWAN TABASSUM )
The United States, one of the world's richest and most developed countries, has met the World Health organization's criteria to be listed as a country with circulating vaccine-derived poliovirus, the US Centers for Disease Control and Prevention announced Tuesday.
The US now joins the ranks of around 30 other polio outbreak countries, largely low- and middle-income, including Ethiopia, Mozambique, Somalia, and Yemen. Notably, the list includes just two other high-income countries—the United Kingdom and Israel—which have detected the circulation of a poliovirus strain genetically linked to the one spreading in the US.
Specifically, the US met the criteria for WHO's list by documenting a patient with vaccine-derived poliovirus and having at least one environmental sample of vaccine-derived poliovirus. In July, health officials in New York's Rockland County reported a case of paralytic polio in an unvaccinated resident who had not recently traveled. Since then, New York officials and the CDC surveilled the spread of the virus in wastewater, finding 57 positive samples from four New York counties and New York City. The dates of the positive samples span from April to a recent sampling in August.