In mice, the new BA.5 booster works about the same as BA.1 shot FDA passed up
Ars Technica » Scientific Method 2022-09-14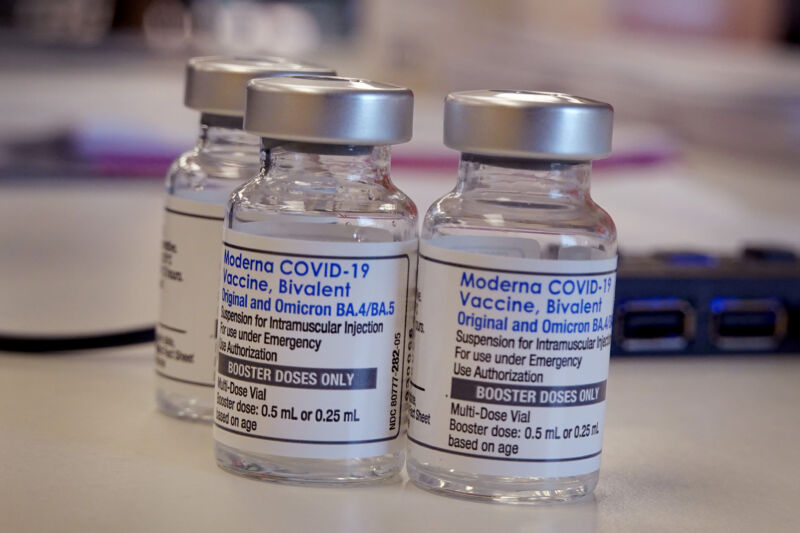 Enlarge / A pharmacist prepares to administer COVID-19 vaccine booster shots during an event hosted by the Chicago Department of Public Health at the Southwest Senior Center on September 9 in Chicago. The recently authorized booster vaccine protects against the original SARS-CoV-2 virus and the more recent omicron variants, BA.4 and BA.5. (credit: Getty | Scott Olson)
In mice, the BA.5-targeting bivalent booster now rolling out nationwide did an equally good job at thwarting the BA.5 omicron subvariant as the bivalent booster targeting its predecessor, BA.1, which US regulators passed on.
That's according to a pre-print study—which hasn't been peer-reviewed or formally published—authored by researchers at Moderna and Washington University School of Medicine.
Although the study is still a preprint and only involved mice, it provides some of the first head-to-head data comparing the two omicron-targeting booster options considered for this fall—one of which is currently going into arms across the US. And the findings may raise questions about the US booster strategy.