Orion soars around the Moon with a lonely Earth in the distance
Ars Technica » Scientific Method 2022-11-21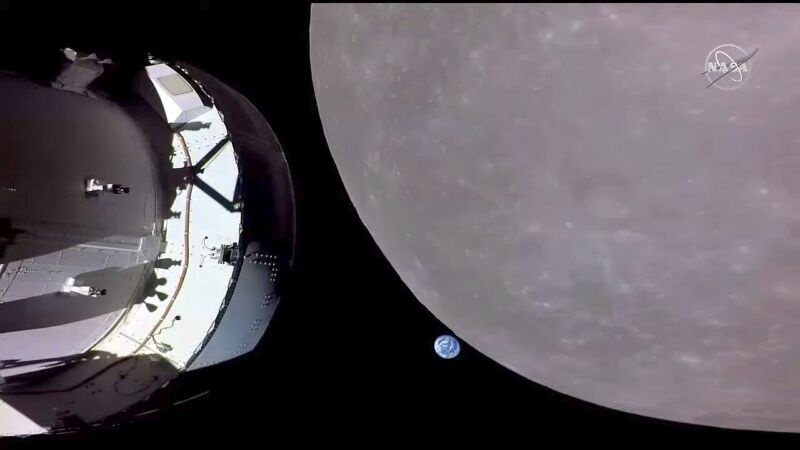 Enlarge / This image taken by NASA's Orion spacecraft shows its view just before the vehicle flew behind the Moon. (credit: NASA)
NASA's Orion spacecraft flew to within 130 km of the Moon's surface on Monday morning after executing one of the most demanding maneuvers of its 25-day mission.
Since launching on top of the Space Launch System rocket last Wednesday, Orion's European Service Module had conducted four "trajectory correction burns" on the way to the Moon. These were brief firings of the service module's main engine, an Aerojet-built AJ10 engine. However, the propulsion system faced a stiffer test on Monday as part of a maneuver to enter orbit around the Moon. It passed with flying colors.
The AJ10 engine burned for 2 minutes and 30 seconds as Orion passed behind the Moon, out of contact with NASA back on Earth. When Orion reemerged from the lunar shadow, all was well, and the spacecraft was positioned to reach its temporary destination—a distant retrograde orbit around the Moon.