Pfizer CEO claims 400% price hike on COVID vaccines will be "free"
Ars Technica » Scientific Method 2022-11-21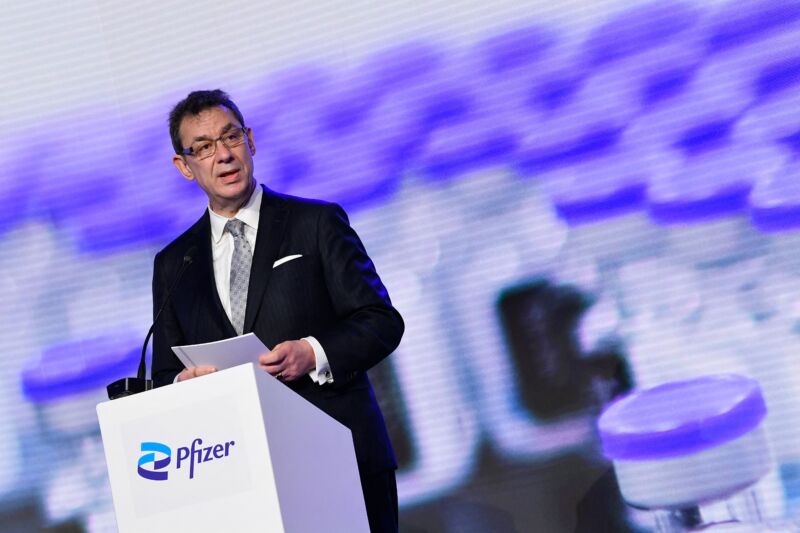 Enlarge / Pfizer CEO Albert Bourla talks during a press conference with the European Commission president after a visit to oversee the production of the Pfizer-BioNtech COVID-19 vaccine at the factory of US pharmaceutical company Pfizer, in Puurs, on April 23, 2021. (credit: Getty | John Thys)
Pfizer CEO Albert Bourla claimed at a news event last week that the company's COVID-19 vaccines will continue to be "free to all Americans," despite the company's plan to raise the price of the vaccine roughly 400 percent—a price difference that will be picked up by health insurers.
The company said in October that it plans to raise the price of a dose of its COVID-19 vaccine from about $30 to somewhere between $110 and $130 as it moves the shots to the commercial market next year.
Until now, all COVID-19 vaccines in the US have been bought by the US government, which paid $30.48 per dose in its latest vaccine supply agreement from June. The US government had previously paid $24 per dose in July 2021 and $19.50 per dose in July 2020. The government offered all the doses to Americans for free.