First efficacy data on bivalent boosters shows they work against infection
Ars Technica » Scientific Method 2022-11-22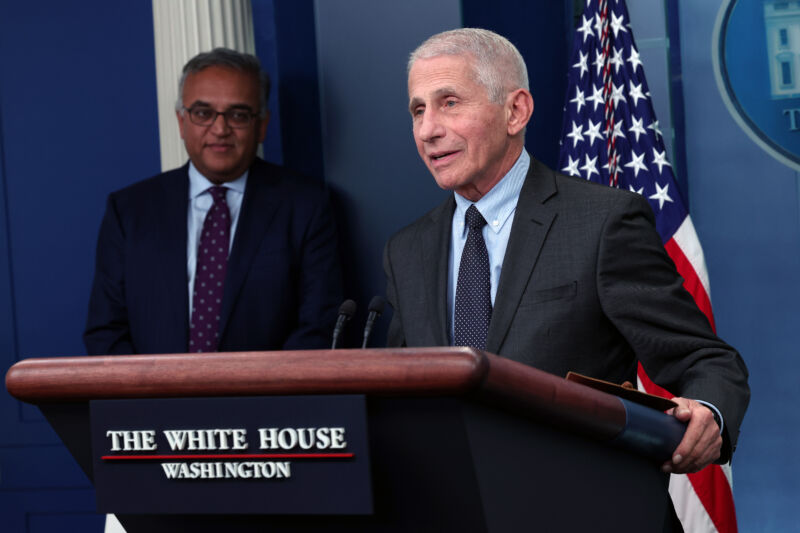 Enlarge / Dr. Anthony Fauci, White House chief medical adviser, speaks alongside COVID-19 Response Coordinator Dr. Ashish Jha during a briefing on COVID-19 at the White House on November 22, 2022, in Washington, DC. Fauci spoke on the updated COVID-19 booster shots and encouraged individuals to get their vaccines. (Photo by Win McNamee/Getty Images) (credit: Getty | Win McNamee)
The updated bivalent COVID-19 booster vaccine increased protection against symptomatic disease compared with the original monovalent vaccine given as recently as two months ago.
That's the takeaway from a study released Tuesday morning from the Centers for Disease Control and Prevention, which offered the first clinical efficacy data for the bivalent shot since its national rollout in September.
In adults, the relative effectiveness of the bivalent vaccine's protection against symptomatic infection ranged from about 30 percent to up to 56 percent compared with that of the monovalent vaccine, with the relative efficacy estimated to be larger the more time had passed since a person's last monovalent shot.