Danish scientists concoct fat-free whipped cream out of lactic acid bacteria
Ars Technica » Scientific Method 2022-11-22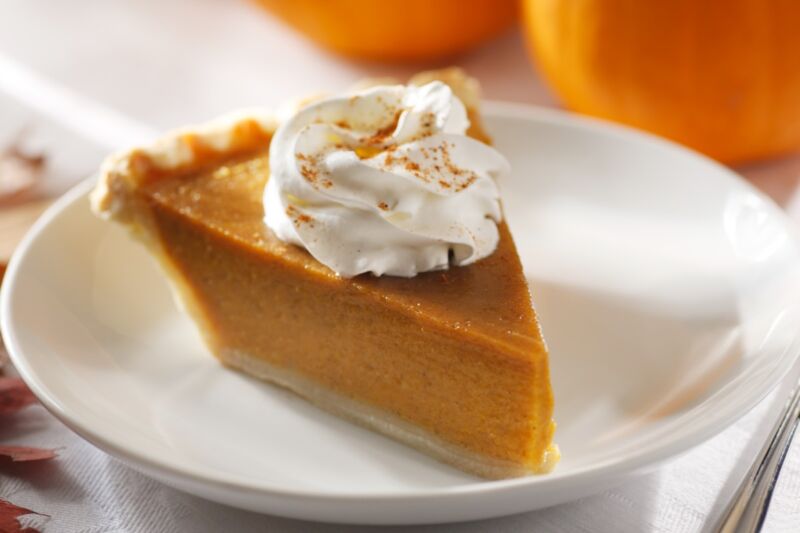 Enlarge / Pumpkin pie isn't complete without a dollop of whipped cream. Danish scientists concocted a fat-free analog from bacteria. (credit: Getty Images)
The human love affair with whipped cream dates back to at least the 16th century, and it's a staple of all our favorite holiday desserts. Is that slice of Thanksgiving pumpkin pie truly the same without a dollop of whipped cream on top? But whipped cream also contains 38 percent saturated fat. That's one reason it's so delightfully fluffy and pleasurable to eat, but it's also not great for our health, and dairy farming is a major source of greenhouse gases. So food scientists at the University of Copenhagen decided to explore possible low-fat, sustainable alternatives. They successfully created a fat-free prototype based on bacteria, according to a recent paper published in the journal Food Hydrocolloids. Someday, per the authors, the whipped topping on our holiday desserts could be made from beer-brewing residues or plants.
"We usually associate bacteria with something to keep away from food," said co-author Jens Risbo, a food scientist at the University of Copenhagen. "But here, we base a beloved food product on good bacteria found in nature. This has never been seen before. This is advantageous, both because it is a renewable resource grown in a tank, and because it creates a healthier, less energy-dense, fat-free product."
Whipped cream is a type of liquid foam, a category that also includes hair styling mousse and shaving cream. Such foams are created by beating air into a liquid formula that contains, among other ingredients, some kind of a surfactant (active surface agent)—a collection of complex molecules that link together to stiffen the resulting froth into a substantial foam. The surfactant—usually fats or proteins in edible foams, or chemical additives in shaving cream or styling mousse—keeps surface tension from collapsing bubbles by strengthening the thin liquid film walls that separate them. Cream, with its high-fat content, serves as the surfactant in whipped cream.