NASA's new rocket blows the doors off its mobile launch tower
Ars Technica » Scientific Method 2022-11-22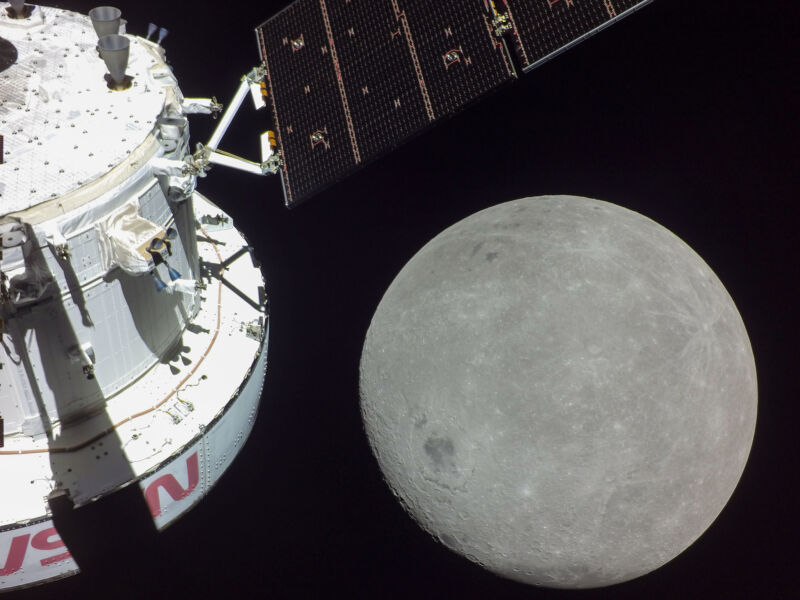 Enlarge / The Orion spacecraft approaches the Moon on Monday. (credit: NASA)
So far, NASA's ambitious Artemis I mission seems to be going swimmingly. The Orion spacecraft has performed a number of propulsive burns, flying smoothly past the Moon, and will now test out its capabilities in deep space.
On Monday evening, after flying around the Moon, the spacecraft returned images of the flyby back to Earth via the Deep Space Network. While no humans are on board Orion during this test flight, they will be during its next mission. The views of the Moon from human spacecraft—the first in more than half a century—were brilliant.
"Today was a terrific day," said Howard Hu, program manager for the Orion spacecraft, speaking about the spacecraft's performance and its images. "This is a dream for many of us who work at NASA. We were like kids in a candy store."