The evolution of whales from land to sea
Ars Technica » Scientific Method 2022-11-26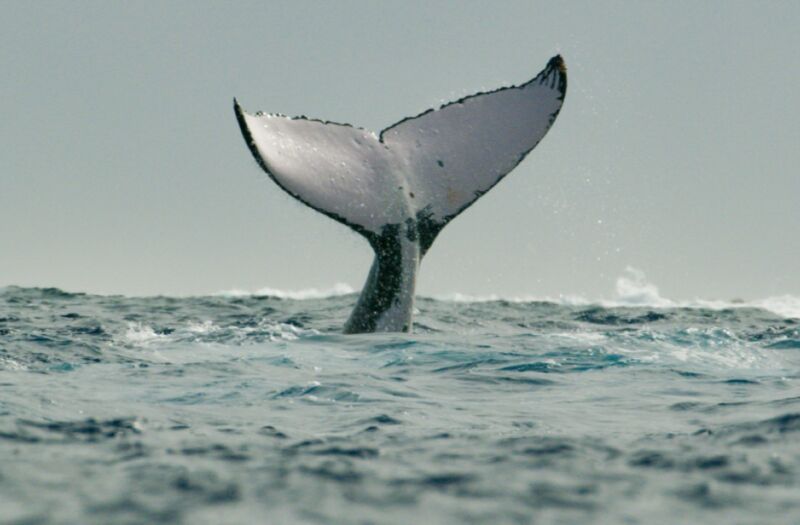 Enlarge / Whales and their kin evolved from land-dwelling mammals, a transition that entailed major physiological and morphological changes—which geneticists have begun to parse. (credit: Hayes Baxley/National Geographic for Disney+)
Around 400 million years ago, the ancestor of all four-limbed creatures took its first steps onto dry land. Fast-forward about 350 million years, and a descendant of these early landlubbers did an about-face: It waded back into the water. With time, the back-to-the sea creatures would give rise to animals vastly different from their land-trotting kin: They became the magnificent whales, dolphins, and porpoises that glide through the oceans today.
Going back to being aquatic was a drastic move that would change the animals inside and out, in the space of about 10 million years—an eyeblink in evolutionary terms. Members of this group, now called cetaceans, dropped their hind limbs for powerful flukes and lost nearly all their hair. For decades, their bizarre body plans perplexed paleontologists, who speculated they might have arisen from creatures as varied as marine reptiles, seals, marsupials like kangaroos, and even a now-extinct group of wolf-like carnivores.
"The cetaceans are on the whole the most peculiar and aberrant of mammals," one scientist wrote in 1945.