How flood forecasts in real time with block-by-block data could save lives
Ars Technica » Scientific Method 2023-01-18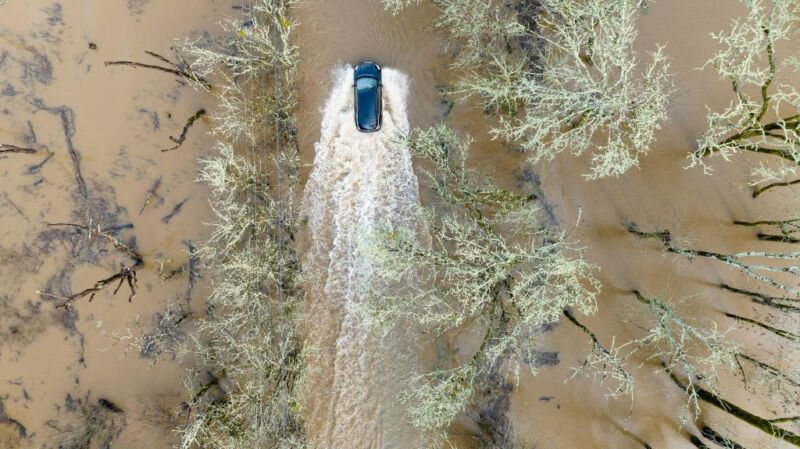 Enlarge / A vehicle drives on a flooded road in Sebastopol, California, on January 5, 2023. (credit: Josh Edelson/AFP via Getty Images)
The extreme flooding and mudslides across California in recent weeks took many drivers by surprise. Sinkholes swallowed cars, highways became fast-moving rivers of water, entire neighborhoods were evacuated. At least 20 people died in the storms, several of them after becoming trapped in cars in rushing water.
As I checked the forecasts on my cellphone weather apps during the weeks of storms in early January 2023, I wondered whether people in the midst of the downpours were using similar technology as they decided whether to leave their homes and determined which routes were safest. Did they feel that it was sufficient?
I am a hydrologist who sometimes works in remote areas, so interpreting weather data and forecast uncertainty is always part of my planning. As someone who once nearly drowned while crossing a flooded river where I shouldn't have, I am also acutely conscious of the extreme human vulnerability stemming from not knowing exactly where and when a flood will strike.