Why Elon Musk played nice with Donald Trump—but may not for much longer
Ars Technica » Scientific Method 2017-02-02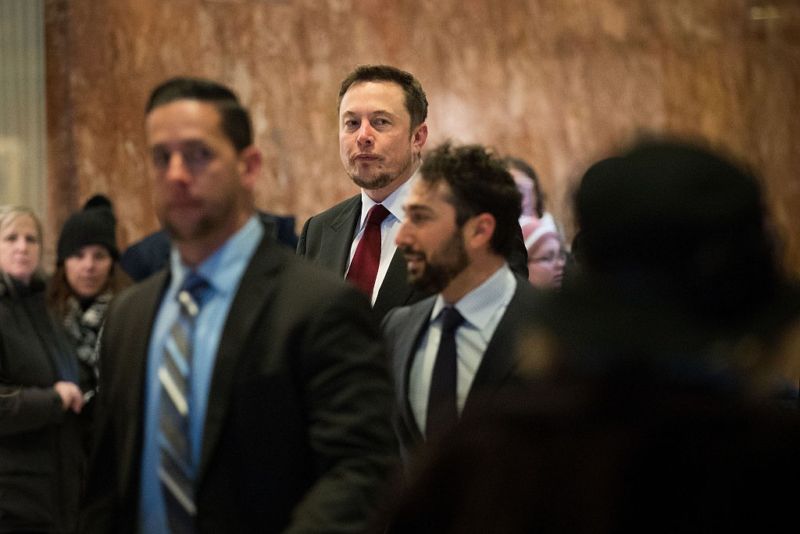 Enlarge / Elon Musk arrives at Trump Tower on January 6, 2017, in New York City. (credit: Drew Angerer/Getty Images)
Just before and after the US presidential election, SpaceX's head of communications, Dex Torricke-Barton, took to all manner of social media to warn of a Donald Trump presidency. On Medium, he wrote of his support for Hillary Clinton, "Diversity and openness to the world aren't threats to this country—they are what make America great. I'm with her. I'm with Earth." After Trump won, Torricke-Barton wrote in a now deleted tweet, "Earth has fallen." And on his personal Facebook page, Torricke-Barton said, "Donald Trump, we will tear down your wall. I promise." Less than a week later, and only about six months into his high-profile job at SpaceX, Torricke-Barton was gone from the company.
Torricke-Barton told me he left SpaceX on his own, and he has since written that he will devote his career to social causes. However, after the company received pressure from NASA and the US Air Force as a result of these public anti-Trump musings, SpaceX's director of communications was likely—at a minimum—encouraged to leave. After the election, SpaceX may not have been thrilled about who the new president of the United States was. But clearly SpaceX—and more importantly its founder, Elon Musk—was ready to work with the new president.
Since that time, Musk joined other tech industry leaders for meetings at Trump Tower with the president-elect. He also became a member of President Trump's Strategic and Policy Forum to help the administration fashion its economic agenda. Few begrudged Musk his willingness to help Trump and speak with his advisers about the importance of climate change and the need for further commercialization of spaceflight.