NASA chief says a Falcon Heavy rocket could fly humans to the Moon
Ars Technica » Scientific Method 2019-04-01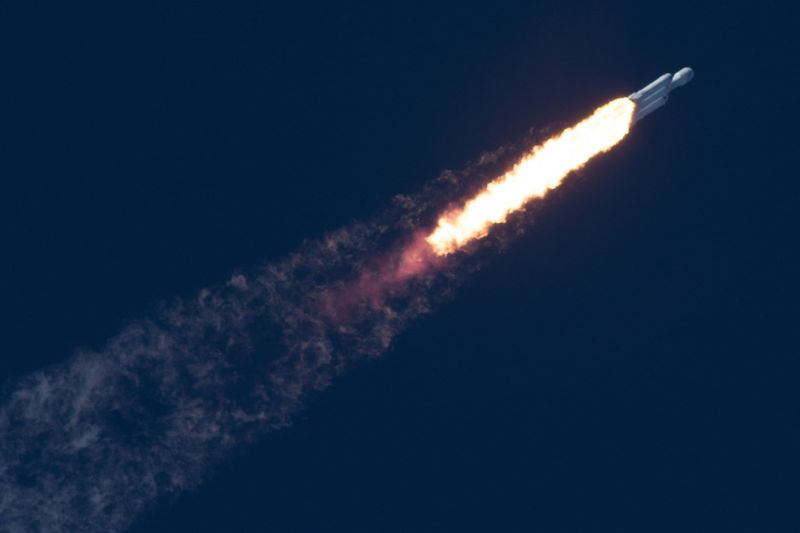 Enlarge / The Falcon Heavy rocket proved that 27 engines can fly together and not go all explode-y. (credit: SpaceX)
On Monday, NASA Administrator Jim Bridenstine held a town hall for agency employees to begin talking about how they can return humans to the Moon by 2024. This was the goal set down by Vice President Mike Pence last week during a space policy speech in Huntsville, Alabama.
The discussion was short on details until Bridenstine was asked why an idea to use private rockets to launch the Orion spacecraft on an uncrewed test flight around the Moon was unworkable. The administrator replied that the agency had looked at a variety of options using United Launch Alliance's Delta IV Heavy rocket, SpaceX's Falcon Heavy rocket, or (perhaps most intriguingly) a combination of the two.
"By the way, I was for it, because the visuals would be beautiful," Bridenstine said. Unfortunately, none of these options really worked for a 2020 mission due to a variety of reasons. These included the availability of Delta IV Heavy rockets, launchpad issues, and Orion's lack of capability to dock autonomously with a rocket's upper stage in orbit.