The 2008 moment when triumph turned to torment for SpaceX
Ars Technica » Scientific Method 2021-03-01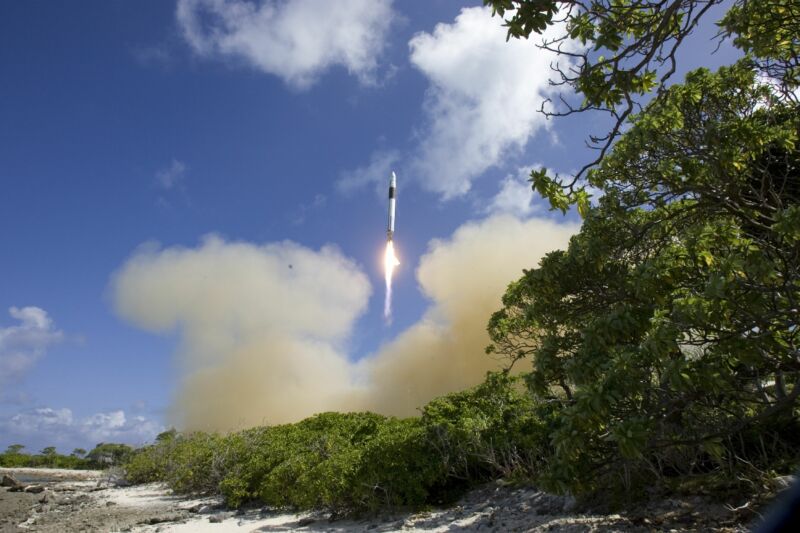 Enlarge / The launch of Flight Three of the Falcon 1 rocket looked promising at the beginning. (credit: Chris Thompson/SpaceX)
This is an excerpt from chapter eight of the book LIFTOFF: Elon Musk and the Desperate Early Days That Launched SpaceX by our own Eric Berger. The book will be published on March 2, 2021. In this excerpt, it is the summer of 2008, and SpaceX has attempted to launch the Falcon 1 rocket twice already, failing both times. As the company's engineers prepare for a third launch attempt from tiny Omelek Island in the Kwajalein Atoll, time and money are running out...
By the time of Flight Three, the SpaceXers had grown accustomed to their visits out to the central Pacific Kwajalein Atoll for launches. Over the course of three years, they learned how to survive in the tropical environment and even enjoy island life. Some of these lessons were hard won, however.
Fairly early on during the Kwaj experience, engineer Brian Bjelde missed the evening boat back to Kwajalein. It happened. He and a few others slept under the stars, passing a perfectly pleasant night. But the next morning, Bjelde lacked a change of clothes. So he grabbed a T-shirt from a package of Falcon 1 swag items that had shown up in Omelek. The vacuum-packed, white T-shirt may have been wrinkled, but at least it was clean, and it kept the sun off his back. Bjelde went through massive quantities of sunscreen every day—any piece of skin exposed to the tropical sun was covered. Throughout that day, as he slathered himself in it, Bjelde noticed the T-shirt's wrinkles straightening beneath the island's heat and humidity.