Betelgeuse is bouncing back after blowing its top in 2019
Ars Technica » Scientific Method 2022-08-12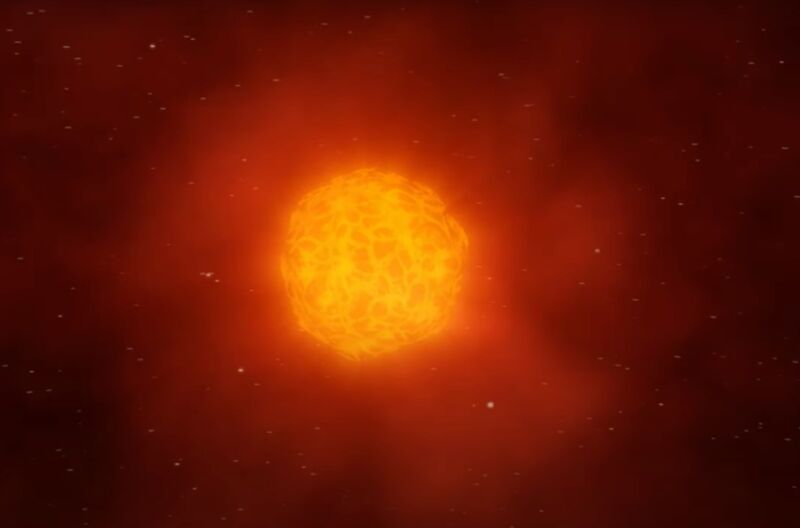 Enlarge / Artist's conception in 2021 provided a close-up of Betelgeuse's irregular surface and its giant, dynamic gas bubbles, with distant stars dotting the background. (credit: European Southern Observatory)
Astronomers are still making new discoveries about the red supergiant star Betelgeuse, which experienced a mysterious "dimming" a few years ago. That dimming was eventually attributed to a cold spot and a stellar "burp" that shrouded the star in interstellar dust. Now, new observations from the Hubble Space Telescope and other observatories have revealed more about the event that preceded the dimming.
It seems Betelgeuse suffered a massive surface mass injection (SME) event in 2019, blasting off 400 times as much mass as our Sun does during coronal mass ejections (CMEs). The sheer scale of the event is unprecedented and suggests that CMEs and SMEs are distinctly different types of events, according to a new paper posted to the physics arXiv last week. (It has been accepted for publication in The Astrophysical Journal.)
Betelgeuse is a bright red star in the Orion constellation—one of the closest massive stars to Earth, about 700 light-years away. It's an old star that has reached the stage where it glows a dull red and expands, with the hot core only having a tenuous gravitational grip on its outer layers. The star has something akin to a heartbeat, albeit an extremely slow and irregular one. Over time, the star cycles through periods when its surface expands and then contracts.