Rocket Report: Europe wants a super-heavy lifter, Starship nets launch contract
Ars Technica » Scientific Method 2022-08-19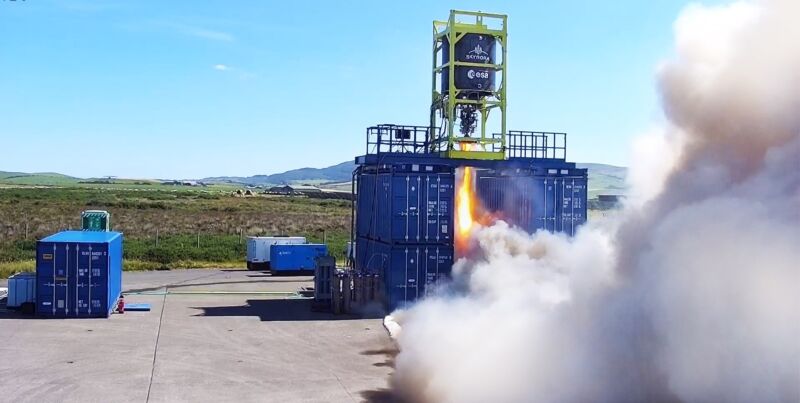 Enlarge / Skyrora announced this week it has completed a hot fire test of its XL rocket's second stage. (credit: Skyrora)
Welcome to Edition 5.07 of the Rocket Report! We are now just 11 days away from NASA's first attempt to launch its SLS rocket and Orion spacecraft. I've reported this story for more than 11 years and can hardly believe we've reached this moment. Starting Monday, I'll have a lot of coverage—good and bad—on Ars to put this moment into context. Be sure to check it out.
As always, we welcome reader submissions, and if you don't want to miss an issue, please subscribe using the box below (the form will not appear on AMP-enabled versions of the site). Each report will include information on small-, medium-, and heavy-lift rockets as well as a quick look ahead at the next three launches on the calendar.

Really—the Electron is going to Venus. Rocket Lab announced this week plans to self-fund the development of a small spacecraft and its launch on an Electron rocket. The craft will send a tiny probe flying through the clouds of Venus for about five minutes at an altitude of 48-60 km. Rocket Lab founder Peter Beck has joined up with several noted planetary scientists, including Massachusetts Institute of Technology professor Sara Seager, to design this mission, Ars reports.