As summer turns to fall, ULA still waiting for its BE-4 rocket engines
Ars Technica » Scientific Method 2022-09-13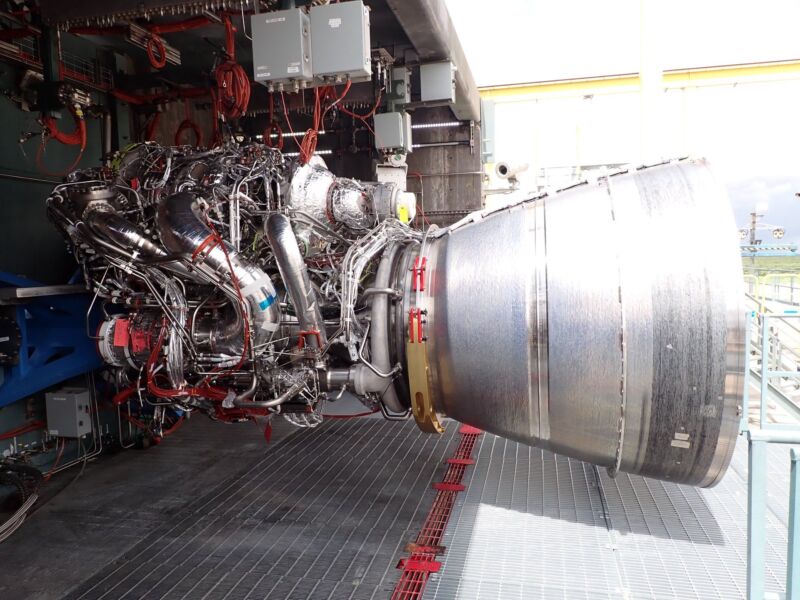 Enlarge / Photograph of BE-4 "flight engine no. 2" on Blue Origin's test stand in Texas, as shared on Twitter by ULA chief executive Tory Bruno on August 26, 2022. (credit: Tory Bruno/Twitter)
Blue Origin shipped the first "flight" version of its BE-4 rocket engine to Texas for acceptance testing six weeks ago. These tests, scheduled to take less than a month, marked the final step before Blue Origin delivered the much-anticipated rocket engines to its customer, United Launch Alliance. A second flight engine followed the first out of the factory in mid-August.
These were hopeful signs for United Launch Alliance (ULA), which is using two of the large liquid oxygen-methane engines to power its new heavy lift Vulcan rocket. At the urging of the US Department of Defense, ULA has been pressing hard to make a 2022 launch date debut.
However, neither of these flight engines have yet been shipped from Texas to ULA's rocket factory in northern Alabama. There, ULA is eagerly awaiting the engines for pre-launch processing and installation onto the rocket.