What If? 2 is here with even more serious answers to your weird questions
Ars Technica » Scientific Method 2022-09-13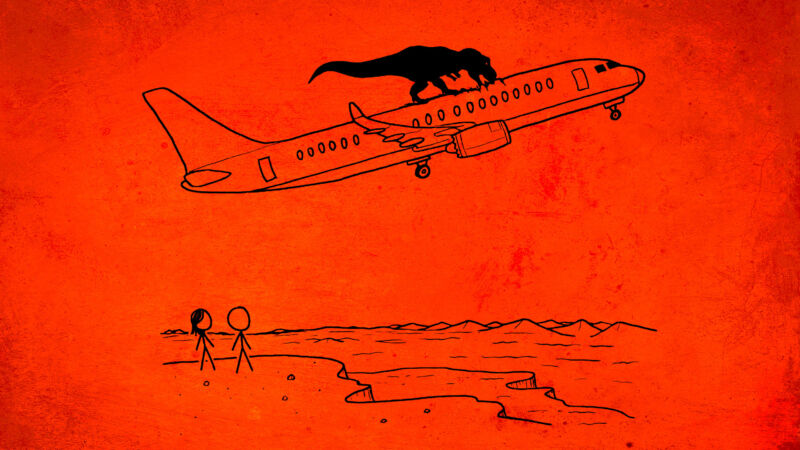 Enlarge / From swing-set physics to riding a fire pole from the Earth to the Moon, Randall Munroe has got you covered. (credit: Randall Munroe / Ars Technica)
Forget debating the airspeed velocity of an unladen African vs a European swallow. How many pigeons would it take to lift a person seated in a launch chair to the top of the Q1 skyscraper in Australia? Answer: You could probably manage this with a few tens of thousands of pigeons, as long as they don't get spooked by a passing falcon or distracted by someone with a bag of seeds. That's just one of many fascinating (and amusing) tidbits to be gleaned from What If? 2, the latest book from cartoonist and author Randall Munroe and the sequel to 2014's bestselling What If?
Regular Ars readers likely need no introduction to Munroe, or his hugely successful and influential webcomic xkcd. But we'll give you a brief rundown anyway. Munroe has a degree in physics and worked for NASA's Langley Research Center as a contract programmer and roboticist. As a student, he often drew charts and maps and "stick figure battles" in notebook margins and decided to scan them and post them to his personal website in 2005. The webcomic got its own website in 2006, when Munroe left NASA to write xkcd full time.
It didn't take long for xkcd, with its distinctive stick figures, to become a daily staple for scientists, engineers, and online nerds in general. There's nothing quite like them. Longtime fans know all about the tooltip with the hidden secondary punchline for each cartoon and Munroe's obsession with possible Velociraptor attacks. They spent hours with 2012's "Click and Drag" and eagerly followed the four-month-long journey of time-lapsed frames that comprised the experimental "Time," which won the 2014 Hugo Award for Best Graphic Story.