Here are the winners of the 2022 Ig Nobel Prizes
Ars Technica » Scientific Method 2022-09-15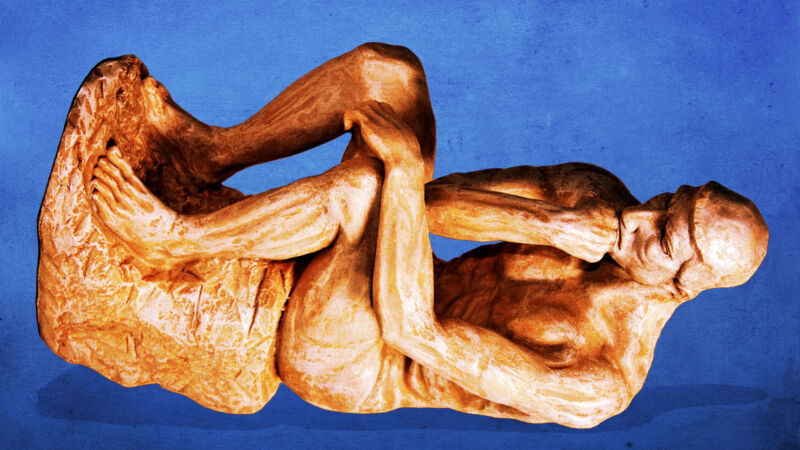 Enlarge / The Ig Nobel Prizes honor "achievements that first make people laugh and then make them think." (credit: Aurich Lawson / Getty Images)
Would you give yourself an alcohol enema for science? Test the running speed of constipated scorpions in the lab? Build your very own moose crash test dummy? Or maybe you'd like to tackle the thorny question of why legal documents are so relentlessly incomprehensible. These and other unusual research endeavors were honored tonight in a virtual ceremony to announce the 2022 recipients of the annual Ig Nobel Prizes. Yes, it's that time of year again, when the serious and the silly converge—for science. You can watch the livestream of the awards ceremony here.
Established in 1991, the Ig Nobels are a good-natured parody of the Nobel Prizes; they honor "achievements that first make people laugh and then make them think." The unapologetically campy award ceremony usually features miniature operas, scientific demos, and the 24/7 lectures whereby experts must explain their work twice: once in 24 seconds and the second in just seven words. Acceptance speeches are limited to 60 seconds. And as the motto implies, the research being honored might seem ridiculous at first glance, but that doesn't mean it's devoid of scientific merit.
Viewers can tune in for the usual 24/7 lectures, as well as the premiere of a mini-opera, The Know-It-All Club, in which every member "makes clear their opinion that there is only one person in the Know-It-All Club who knows anything"—in keeping with the evening's theme of knowledge. The winners will also give free public talks in the weeks following the ceremony, which will be posted on the Improbable Research website.