Punishment, puppies, and science: Bringing dog training to heel
Ars Technica » Scientific Method 2022-09-17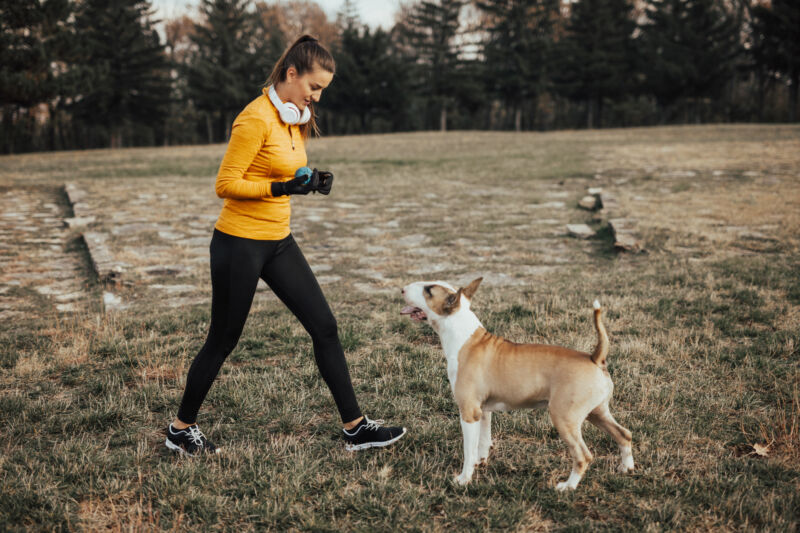 Enlarge / Teenager playing fetch with her dog (credit: Anchiy via Getty Images)
Three years ago, Valli Fraser-Celin adopted a blonde husky mix puppy, whom she named Husk. Fraser-Celin soon started looking for ways to curb Husk's "totally wild" behavior, she said, like stealing food from the kitchen counter and barking incessantly at strangers. Based on the advice of a YouTube trainer, Fraser-Celin started using an electronic collar, or e-collar, that delivered a small shock when Husk misbehaved, but said she felt "yucky" about it.
Fraser-Celin rethought her approach after hearing about an animal trainer who taught a grizzly bear to cooperate with medical treatment using only positive reinforcement. If that hulking animal could learn with treats and praise, she thought, why were dog trainers using prong and shock collars? "That was the catalyst into my advocacy," said Fraser-Celin, who studied African wild dogs for her Ph.D. and now works as a remote community liaison for the Winnipeg Humane Society and advocates independently for positive reinforcement training on Instagram. "I really think that there needs to be regulations that are put into place," she said, "based on the science and the studies that have shown the best type of training for dogs."
Fraser-Celin is not alone. Many researchers, trainers, and veterinary and training professional organizations are advocating for greater oversight for dog training, which is largely unregulated worldwide—though they sometimes disagree on the best path of action and choose to focus on the research that reinforces their preferred approach. "Right now, it's the wild, wild West," said Anamarie Johnson, a psychology Ph.D. student at Arizona State University with a background in animal behavior and dog training. She recently published a study that analyzed the websites of 100 highly-rated dog trainers across the US, which found that most gave no indication whether the trainer had relevant education or certification.