Fire of Love revisits tragedy of French volcanologists who died in 1991
Ars Technica » Scientific Method 2023-01-17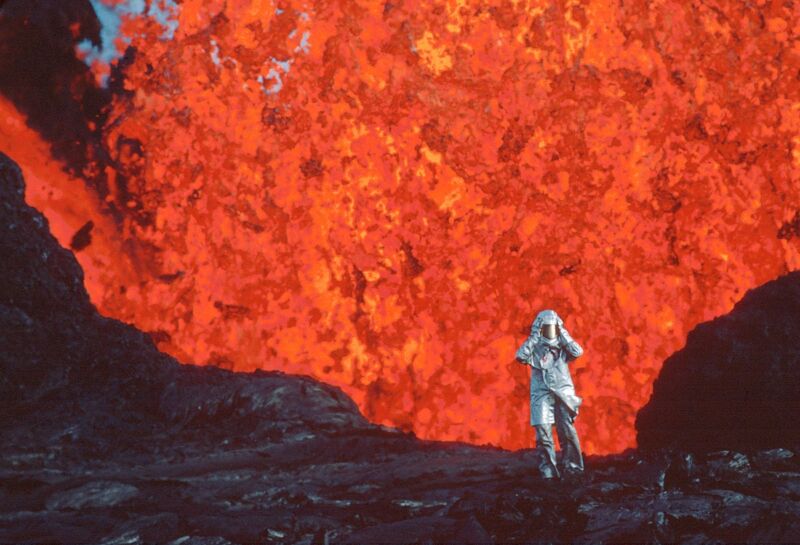 Enlarge / Volcanologist Katia Krafft wears a heat suit for protection from an erupting volcano in Fire of Love. (credit: Image'Est)
French volcanologists Maurice and Katia Krafft carved out an illustrious career by daring to go where most of their colleagues feared to tread: right to the edge of an erupting volcano. The photographs and video footage they recorded during the 1970s and 1980s contributed to significant breakthroughs in their chosen field. Alas, the couple's luck ran out on June 3, 1991, when they were killed by a massive pyroclastic flow from the eruption of Mount Unzen in Japan. The striking image above of Katia Krafft in a protective heat suit, dwarfed by a wall of fire, is just one of many powerful moments featured in Fire of Love, a 2022 National Geographic documentary about this extraordinary couple that is now streaming on Disney+.
Director Sara Dosa was scouring archival images of volcano imagery for one of the segments in her previous documentary (The Seer and the Unseen) set in Iceland when she came across the story of the Kraffts. "I became completely hooked on the nature of their relationship," she recalled. "It wasn't just Maurice and Katia in a relationship; it was almost a love triangle between the two of them and the volcanoes." Apart from a handful of new footage shot by cinematographer Pablo Alvarez-Mesa, the entire film is composed of archival footage.
Maurice and Katia (nee Conrad) Krafft met while at the University of Strasbourg and married in 1970. Katia earned degrees in physics and chemistry, while Maurice studied geology. He had been fascinated by volcanoes since he was 7 years old during a family trip to Naples and Stromboli. Katia shared that fascination, and one of their first excursions as a couple was to Stromboli, where they photographed its eruption.